Den Login-Code finden Sie auf Ihrem Ticket unterhalb des Barcodes (darüber steht »LOGIN-CODE«).
You will find the login code on your ticket below the barcode (it says »LOGIN-CODE« above it).
Agata Zubel: 3 Songs
No words. Wrong way. It shouldn't be so.
Agata Zubel
Agata Zubel
Composer and singer Agata Zubel (*1978 in Wrocław) is known for her unique vocal range and mastery of challenging vocal techniques. She performs worldwide and collaborates with leading ensembles such as Los Angeles Philharmonic, Seattle Symphony, Niedersächsisches Staatsorchester Hannover, Klangforum Wien, Ensemble Musikfabrik, Ensemble Intercontemporain, London Sinfonietta, Ictus, Eighth Blackbird, Seattle Chamber Players, San Francisco Contemporary Music Players, Münchener Kammerorchester, Neue Vocalsolisten and Remix Ensemble. Agata Zubel has received important awards: the »Passport« prize of the weekly classical music magazine »Polityka« (2005), the »Fryderyk« prize for her CD Cascando (2010), the Vocal Recital Apparition (2020), the »Polonica Nova« prize (2014), the Coryphaeus of Polish Music (2016), the European Composer Award (2018), the Erste Bank Composition Prize (2018), the »Badge of Merit to Polish Culture« and the »Gloria Artis« medal. She lives in Wrocław, where she teaches at the Academy of Music. Together with composer and pianist Cezary Duchnowski she founded the ElettroVoce Duo. www.zubel.pl
Alla Zagaykevich: Signs of Presence
Alla Zagaykevich: Signs of Presence
In 2018, a book by the famous Ukrainian poetess Iya Kiva entitled " A Little Further from Heaven " was published in Kyiv. And the title of the preface was: »Notes about the concept of Limbo«. Yes, from the summer of 2014–from the time of escape from occupied Donetsk–for this poetess began her own Limbo. How it began in some time, say, for Paul Celan.
The way of reading »signs of presence«–passes through the sound.
Remembering forgotten melodies of lullabies, some children's songs, or old cries… Approaching the instrument–we listen to the world around us, cling to its vines, its trees… we listen to all its signs, we recognize ourselves in it.
(I am writing this annotation in Kyiv on December 31, 2021. In the morning in the newspaper I again saw the announcement on the collection of troops of Russia to the borders of Ukraine… And it's part of my »signs of presence«).
Alla Zagaykevych
Alla Zagaykevich
Alla Zagaykevych (*1966) is a Ukrainian composer, performance artist, curator of electroacoustic music projects and musicologist. She graduated from the Kyiv National Music Academy of Ukraine and attended the annual course in composition and music informatics at IRCAM (Paris) in 1995/96. Since 1997 she has been a lecturer at the Composition Department of the Kyiv National Music Academy of Ukraine, where she founded the Studio of Electronic Music (supported by the International Renaissance Foundation).
Her work includes symphonic, instrumental and vocal chamber music, electroacoustic compositions, multimedia installations and performances, operas and film music. Since 2003 she has been the Artistic Director of International Projects Electroacoustics Kiev, and since 2010 the President of the Electroacoustic Music Association of Ukraine. In 2017 she curated the music program of the Book Arsenal Festival, in 2018-2020 the Envision Sound program of the British Council and the Dovzhenko Centre, in 2019 she was a mentor of the international master class of acousmatic and electroacoustic music »Sound around me« in Vienna. Alla Zagaykevych wrote numerous musicological articles. In 2017, she received the Golden Dzyga of the Ukrainian Film Academy as the best composer.
http://cargocollective.com/mediartists/filter/Ukraine/Alla-Zagaykevych
Ying Wang: Illuminations. 3 Songs
Ying Wang: Illuminations. 3 Songs
Iluminations here stands for the desire to illuminate what is deliberately forgotten or ignored; what is kept »in limbo« in an undefined place; what makes someone a social and political orphan. Illuminations' songs take on such orphans. They are based on their own statements and are part protocol, part energetic speech. The songs demonstrate: They are voiced many times through tapes, loudly through megaphones, and shared and documented internationally through smartphones. The three Illuminations songs do not seek out subtle shadow areas of expression, but turn piano keys into chanting trombones and electric guitars. The music for these comes from the tradition of the political protest song and the rock song. Illuminations is also the title of a volume of essays by Walter Benjamin, which served as a latent source of inspiration.
Yin Wang
Ying Wang
In her compositions, Ying Wang (1976 in Shanghai) deals with topics such as environmental pollution, global social ills, political persecution, or man's relationship to technology. In her work, she constantly seeks new interfaces with other media and arts such as dance, video, digital art, light, visual art and performance.
Ying Wang came from Shanghai in 2003, first to Cologne and finally to Berlin. She has collaborated with numerous orchestras and ensembles in Europe as well as Asia. In 2013, she was awarded the Giga-Hertz Prize Production Award and the Composer Award of the 5th Brandenburg Biennale. In addition to the IEMA scholarship in 2009/10, she received further scholarships from the Experimental Studio of the SWR, the Federal Ministry of Vienna and, at the suggestion of Peter Eötvös, from the Herrenhaus Edenkoben. In 2014 she won the 35th Irino prize for chamber orchestra in Tokyo. In 2015 the Deutschlandfunk invited her as »composer in residence« to the festival »Forum Neuer Musik« in Cologne. In 2017 she received the Heidelberg Künstlerinnenpreis. In 2020, she was a fellow of the German Academy in Rome.
Ying WANG completed her composition studies with York Höller, Rebecca Saunders and Johannes Schöllhorn at the HfMT Cologne. She studied electronic composition with Michael Beil. In 2010, she completed the master's program in contemporary music at the Frankfurt University of Music and Performing Arts on a scholarship from the International Ensemble Modern Academy (IEMA). In 2012 she participated in the Cursus de Composition et d'informatique musicale/Ircam Paris.
Sven Ingo Koch: Simple Songs & Lieder des Verzehrens
Sven Ingo Koch: Simple Songs & Lieder des Verzehrens
1 mulberries
2 fennel
3 marten
4 bird grave song
5 match
To write songs, to compose vocal music, has been my desire for many years. However, I did not want to rely on those procedures and forms of expression that are otherwise important to me in my melodic work: I ruled out a »heterochronicity« of simultaneous levels and melodic lines composed in eighth tones with a view to the instrumentation at the beginning of the working process. In this restriction lay at the same time the attraction to move in the direction of »song« in some songs.
Heterogeneity arises in this small cycle through the juxtaposition of contrasting songs, or rather songs that mutually perspectivize each other in their difference. The formal arrangement of the songs follows the intensity of the sung forms of consumption: from the yearning eating of mulberries and fennel to the bloodlust of the marten »uncorking« the pigeons, to the birds feasting on human bodies, to the metaphorical match burning itself (and its time).
Simple Songs & Songs of Consumption are dedicated to Viktoriia Vitrenko.
Sven-Ingo Koch
Sven Ingo Koch
Sven-Ingo Koch (*1974 in Hagen) studied composition, computer composition, piano performance and musicology at the Folkwang-Hochschule Essen, at the University of California San Diego and at Stanford, among others with Nicolaus Huber, Roger Reynolds and Brian Ferneyhough. Deeply influenced by the stay in California (1999-2003) resulting from these studies, made possible by scholarships from the DAAD and Stanford University, Sven-Ingo Koch now lives back in Germany, unspeakably missing the vastness of California's beaches and deserts. Long stays in Rome (Villa Massimo) and Istanbul also had a formative effect. Influenced by the experiences of his years of travel, Sven-Ingo Koch is on the one hand interested in a close connection, also overcoming of opposites, but on the other hand is no less fascinated by the simultaneity of overlapping temporal levels: »heterochronies«, in which, with simultaneous reduction of the material, different levels are not subject to a central perspective. Interacting with this is the questioning of the interaction of the instruments and the exploration of their relationship in the area of tension between radical independence and mutual conditionality.  This also inspires the search for a melodicism in which microtonally melodic–melodic also means: rememberable–lines unfold independently of one another.
Maxim Shalygin: Lieder der Heilgen Narren. song cycle
Maxim Shalygin: Lieder der Heilgen Narren. song cycle
I wrote this cycle when I moved to the Netherlands, as a kind of farewell statement to my past self. I wanted people to be able to play it on the piano and sing it at the same time.
Parts:
1. 'Сhimes' (original text)
2. 'More tender than the tenderness itself' (on lyrics by Osip Mandelstam, fragment)
3. 'Invocations' (original text, dedicated to Anna Reshetniak)
4. 'Lullaby' (original text, dedicated to Vincent van Gogh)
5. 'Lebyadkina's song' (on lyrics by Fyodor Dostoevsky)
6. 'Nursery rhyme' (original text, dedicated to Jim Jarmusch)
7. 'Agnus Dei' (dedicated to Svyatoslav Lunyov)
Maxim Shalygin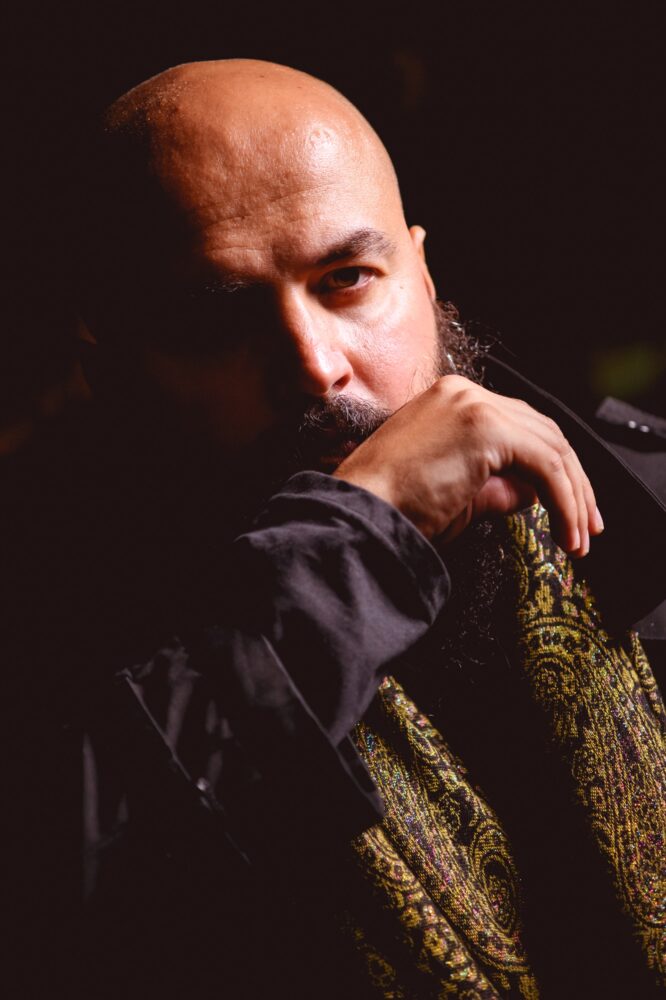 Maxim Shalygin
The compositions of Maxim Shalygin (*1985 in Kamianske, Ukraine) include chamber, vocal, symphonic, and electroacoustic music, as well as music for theater, ballet, and film. The composer expands the traditional palette of playing techniques, resorting less to »extended techniques« than to unfolding the sounds of the instruments in all their congenial sonority. He wants to »combine a wide range of techniques with a psychological insight and a spirituality. No academic formulas hence, nor avant-garde radicalisms, but rather a self-conceived scale of playing techniques in its own right that never severs the ties with sonority, and thus allows for maintaining a thoroughly tonal language.«
Maxim Shalygin began studying composition with Irina Ivashenko at the age of 16. In 2004, he trained for one year with Boris Tishchenko at the N. Rimsky-Korsakov State Conservatory in St. Petersburg (RU). He received his first master's degree in 2010 from the National Academy of Music in Kiev (UA). In 2011, he received his second master's degree from the Royal Conservatory in The Hague (NL), where he studied with Cornelis de Bondt and Diderik Wagenaar. He currently lives and works in the Netherlands. Shalygin has been composer-in-residence at Izolyatsia [UA], Storioni Festival [NL] and Soundsofmusic Festival (NL). His works are performed at music festivals worldwide.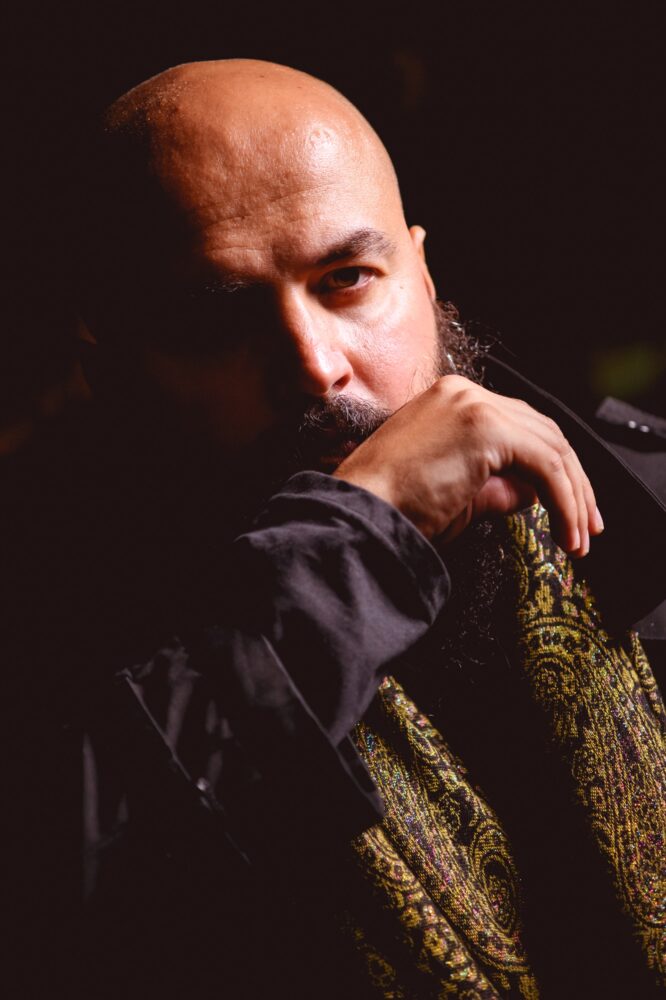 Viktoriia Vitrenko
Singer and conductor Viktoriia Vitrenko (*1990 in Ukraine) graduated in 2012 in conducting at the National Academy of Music of Ukraine with Viktor Petrychenko. In 2015, she completed her bachelor's degree in choral conducting with Denis Rouger at the State University of Music and Performing Arts in Stuttgart. From 2014, she studied with Angelika Luz and Georg Nigl in the master's program in new music/vocal performance.
Since then, the versatile musician has been active both as a conductor–among others of the Pforzheim Chamber Orchestra, Concerto Tübingen, Stuttgart Philharmonic, Divertimento Ensemble and Landesjugendensemble Neue Musik Baden-Württemberg–and as a singer with performances in music theater and contemporary projects in numerous European countries.
Her debut CD »Scenes« (2019, AUDITE) with chamber music by György Kurtág won the Supersonic Pizzicato and was nominated for the Preis der deutschen Schallplattenkritik (PdSK-2019) and International Contemporary Music Awards 2020 (ICMA 2020).
Cultural and social exchange is a central concern for Viktoriia Vitrenko. She sees herself as a mediator for Ukrainian culture and actively promotes dialogue. In 2017, together with Maria Kalesnikava and Jasmin Schädler, she founded InterAkt, a cross-disciplinary initiative focusing on socio-political and technological issues.
Titus Selge
After graduating from high school, Titus Selge (*1966 in Münster) interned and assisted at the Württembergisches Staatstheater Stuttgart from 1985 to 1988 and then had a permanent engagement at the Theater Basel (directorial debut with »Le schmürz« by Boris Vian). From 1991 he worked at various theaters in Germany as a director, scriptwriter and actor. From 1994 to 1999 he graduated from the Filmakademie Baden-Württemberg in Ludwigsburg, where, after short films (including »Zita«, 1996), he also made his graduation film (»Altöl und Champagner«, 1999).
Titus Selge works as a director and screenwriter for film and television (Tatort, Polizeiruf 110, etc.) and as a musical theater director (including »Geschichte« by Oscar Strasnoy with the Neue Vocalsolisten, 2010). For his film »Unterwerfung« (2018) with actor Edgar Selge, he received the Romy Academy Award for the best TV film of the year in 2019.
Limbo Viktoriia Vitrenko
(Edited by Sven-Ingo Koch)
Dedicated to Maria Kalesnikava
How are you?
A simple question to which one cannot give a simple answer. A question to which one does not want to hear an answer. Aquestion to which I have not had an answer for over six months.
I read the news of the »superstar of the year«, the corona virus, of perpetual lockdowns driving me to despair, of theburst democracy bomb in Belarus, and spin in political debates with those vultures who want to profit from world unrest. In the vain search for an answer. I feel torn and wonder what words, what music could be used to describe thisstate of affairs.
At the same time, the ongoing development of the current pandemic forces me to listen to my innermost thoughts and to confront myself.
And what do I find there? On the one hand, it is an unbelievable calm–so calm that it borders on breathless–on the other hand, a screaming longing for life and vitality. Yet I sense that it is precisely in this borderline state that new processes are born. Belarus. What courageous people! Where do they find their strength to remain strong in the face of a brutal regime? And my good friend? In the midst of all this, imprisoned for six months now. Alone, imprisoned, yetnot broken.
How are you?
I have a great urge to shout, but I'm not allowed to–new curfews have just been imposed, and my neighbours always bang on the wall when I play music. And so I crawl back to my electric piano, put on the headphones and try to feel my way in. Chopin doesn't work–too romantic, Rachmaninoff–too pompous, Bach–already so many dead since thebeginning of the pandemic.

I'm looking for something simple, only a few chords (can new music do that at all?) and the voice floats unintentionally right along with it. But I hum softly so that no one hears me–my desolation is currently one of the whole culture.
On the other hand, I feel like a singer-songwriter, a cabaret artist or–even better–like a queen who has the stage to herself. What a pity that there is no one here to watch me do it. It's quite virtuoso to play and sing at the same time. Even if–or precisely because–it is so »simple«, it comes from the complexity of New Music. I look inside myself, into a place between liveliness somewhere out there and fear of death in here, into a mysterious place–a limbo.
How are you?
And I try to understand this limbo. There it is–a point where I no longer feel one or the other. Rather, I feel both at thesame time. Alive and dead. And at this moment I have the feeling of being Schrödinger's cat, which may not be alive and yet is alive. As an observer, however, I cannot understand in which of these states I am at the moment. Locked up in this »in-between world«, the idea for a new project emerges.